Perhaps you're preparing for a large-scale home renovation in hopes that it will help your home sell quickly or for a better price. Maybe you're less concerned about selling your home in the near future and more worried about having a functional and aesthetically pleasing place to live. No matter what motivates you to work on a remodel, the remodeling tips in this article will help you cut costs without sacrificing quality as you move forward.
Tips for saving money on your remodel
Make a budget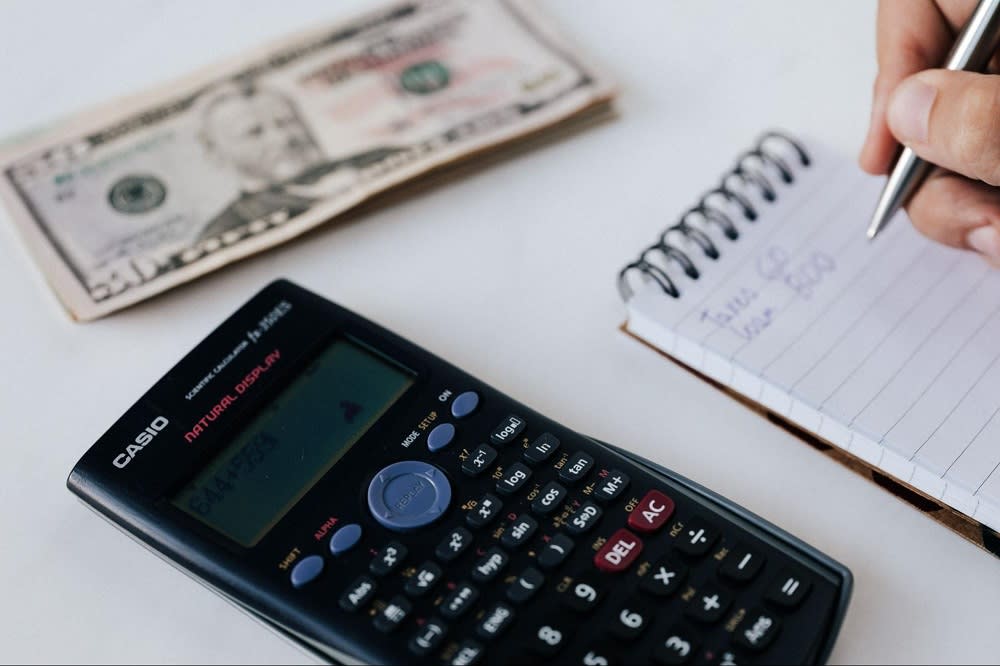 Before you get started on specific projects, it's a good idea to make a budget that outlines how much you plan to spend all together and on each individual job. As you work on your budget, consider which home projects tend to provide the greatest return. This is especially important if you're planning to sell your home in the near future, and it matters even if you don't think you'll sell your home for another several years. As you buy materials and hire contractors, keep track of your expenses to determine how much money you have left to spend.
Set an end date
Your home renovations will likely impact your ability to live in the home. To adequately plan for where you'll stay in the meantime or to know how long your routine will be different, it's a good idea to set an end date when all projects will be finished. This will also help you plan ahead if you're getting ready to put your home on the market once all the work is done.
Ask friends for advice
Perhaps you have some friends who have done their own home renovations before. They probably have advice they can share about what went well and what they wish they would have done differently. Don't be shy about asking for insight from friends that can make your own home improvement projects better. If they didn't ask for advice before they started working on their home, they probably wish they had.
Know which improvements you can do yourself
Working with contractors is expensive, and you can save money by taking on some of the projects yourself. There will obviously be some things you can't do yourself because you lack the necessary knowledge or skills. If you choose to take on some jobs for yourself, make sure that everything you do meets the required city codes and ordinances. If not, you may run into trouble later on when you try to sell your home or when you apply for a new home insurance policy.
Pack up and declutter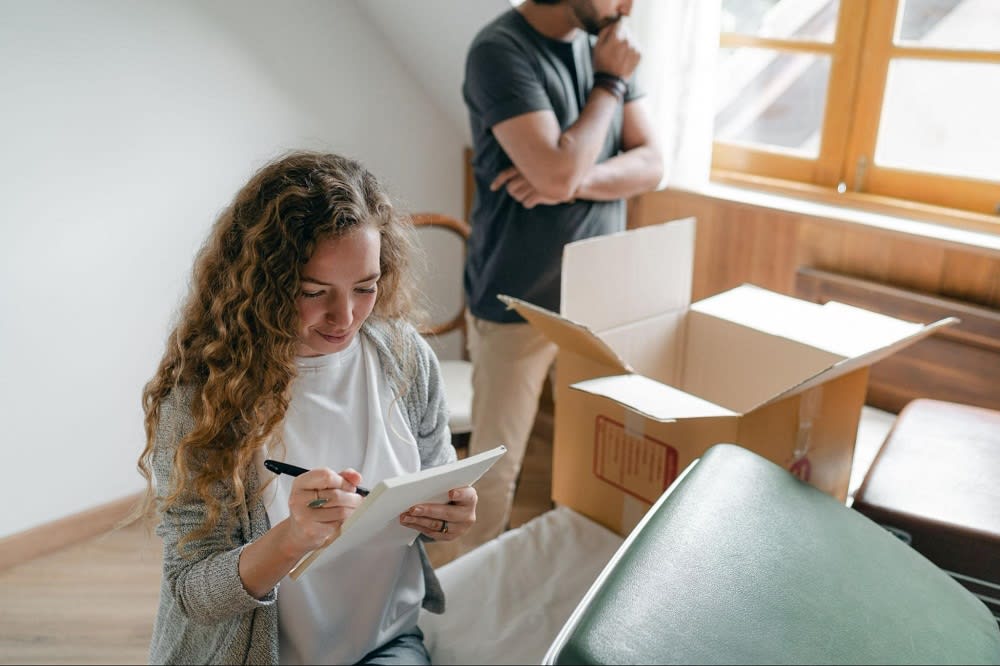 Decluttering your home before you start working on home improvement projects will make it easier for you and your contractors to move around the space. It will reduce the mess that could otherwise develop as demolition starts and as building materials accumulate. You'll also prevent your personal belongings from possible damage.
Plan for water outages
There's a good chance that the contractors working on your home will have to turn off your water at some point, depending on the work that they are doing. When this happens, you may not know how long you'll be without water. This means you'll need to make alternate plans for how you'll get food and where you'll do your laundry. You may even want to make alternate plans for where you'll stay if you think there's any chance the water may remain off overnight.
Keep it safe for kids
If you have children in your home while renovations are happening, you'll want to take steps to ensure their safety. Perhaps you create a designated area where your children can play that's removed from the construction zone. Whatever you choose to do, you'll need to ensure they are supervised while in the home so that they don't wander off into a dangerous area.
Get permits
It's wise to make sure that your additions and renovations are legal before you begin working on them. This means that you research the appropriate city laws and ordinances related to the work that you're doing. Your HOA may also have rules about what you can and cannot do to your home or on your lot.
Book a contractor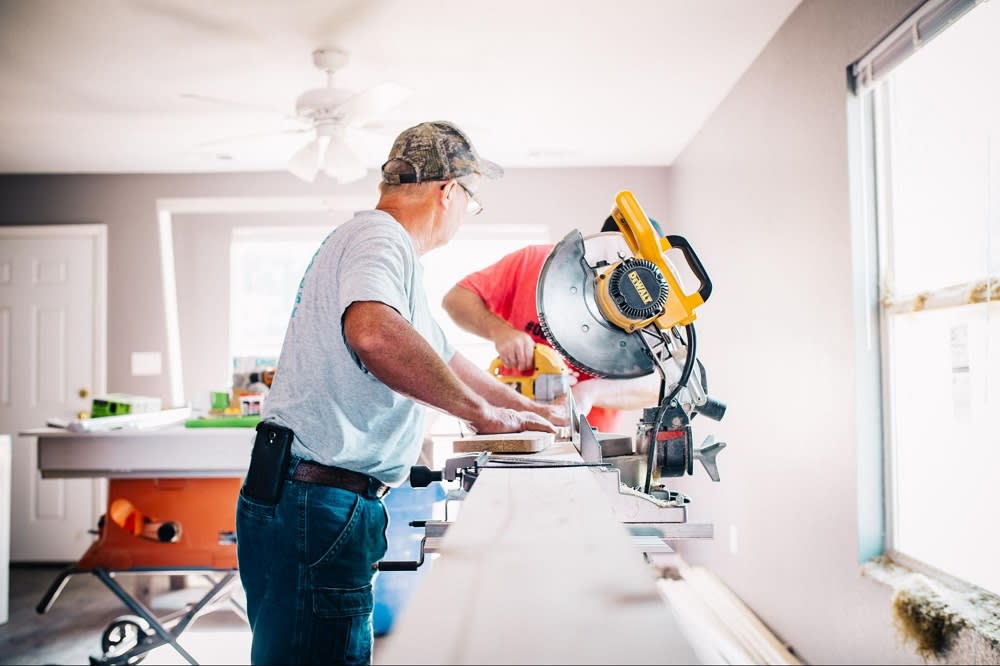 As you start thinking about what contractor you'll work with, it's a good idea to get quotes from multiple individuals or groups to see who can offer you the best deal. Make sure all contracts are clear so that you understand what services you're receiving. Some people will even ask their contractors if they can save money by utilizing leftover materials the contractor already has from a recent job.
Utilize natural light
Natural light will make homes appear brighter and more inviting. You can incorporate more natural light into your home even without adding additional windows. One of the best ways to emphasize the appearance of natural light is to add a well-placed mirror or two to your home. Not only will these mirrors reflect natural light, but they will also make smaller rooms appear larger or deeper.
Ready to sell your home?
Once you finish working on your home renovation, you may wonder what kind of price your home could command on the open market. If you're considering selling your home or have more questions about which home renovations are best, reach out to Kim Covino. Kim has over 25 years of real estate experience, and she regularly consults with homeowners who are thinking about remodeling before they sell. She has a keen eye for what buyers are looking for when they shop for homes and would love to share her expertise with you. She can also provide you with even more remodeling tips than what you read about above.